Race details
Next edition - 14th September 2024
Run the stunning Suffolk Coastal Path from Lowestoft to Aldeburgh.
The 3rd edition of the Suffolk Coastal Path 50K will take place on Saturday, 14th September 2024.
The race starts in Lowestoft and takes runners south, along the stunning coastal trail through Southwold, Dunwich and along to a seafront finish in Aldeburgh.
50K Ultra Marathon
£62/£60 (UKA affiliated)
Key Information
Date
Saturday 14th September 2024
Start point
Lowestoft Lifeguard Corps
Finish
Moot Hall, Aldeburgh
Distance / Elevation
50K / 120m+
Transfer to start
Yes - Book during sign-up
UTMB Index

Price
£62/£60 (UKA affiliated)
License
TRA Permit No. TBC. Race held under UKA rules.
Event Downloads
Last updated - October 2023
Info document
A downloadable PDF with all key race information.
Route Description
Starting on the seafront in Lowestoft runners will embark on a 50km point-to-point run along the Suffolk Coastal Path to Aldeburgh.
Along with toilets at CP1, CP2 & CP4 there are several other public toilets available along the route.
CP 1 - Kessingland
6.8km
WC
CP 3 - Dunwich Church
34.1km
Keep scrolling for more event info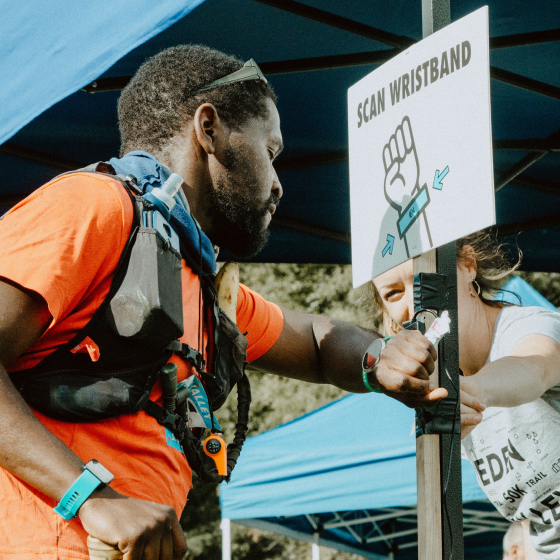 Aid stations
There are four aid stations at 6.8, 21.8, 34 & 43km. Please note the first aid station will have fluids only due to how early it is into the route.
Water
Real Coke
Electrolyte drink (pre-mixed)
Mountain fuel energy gels
Selection of crisps and sweets
Flapjacks
Fresh fruit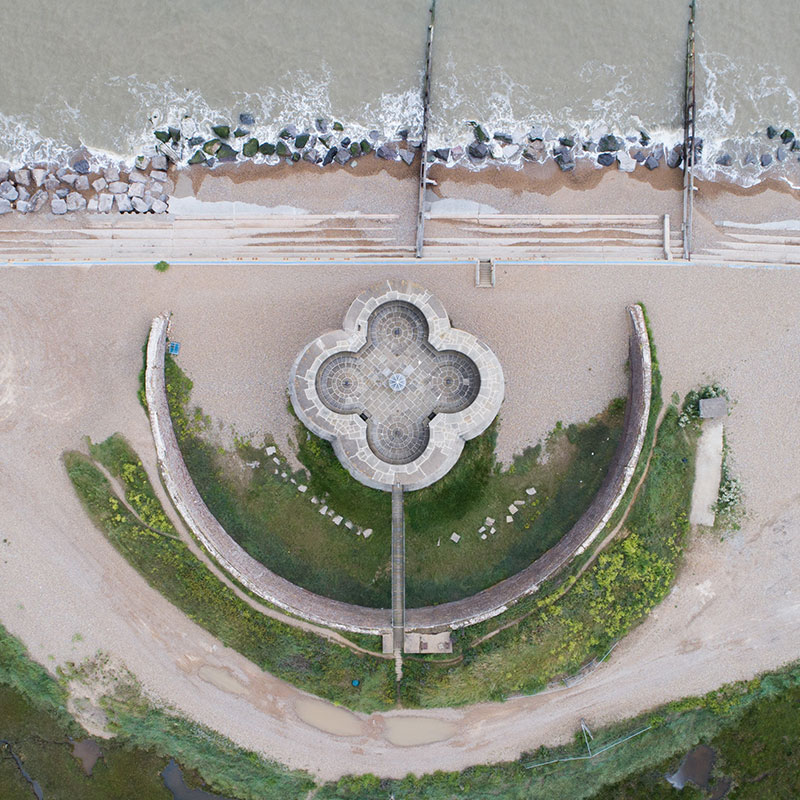 Event base
Our start is at Lowestoft Volunteer Lifeguard Corps on Lowestoft Beach, we are very grateful to them for their support.
We would recommend parking at the finish and using the coach transfer to the start, this leaves at 7am (45 min journey time), and can be booked during sign-up.
At the finish line in Aldeburgh you will be surrounded by the beautiful sea front with plenty of pubs, restaurants and ice cream vans to choose from.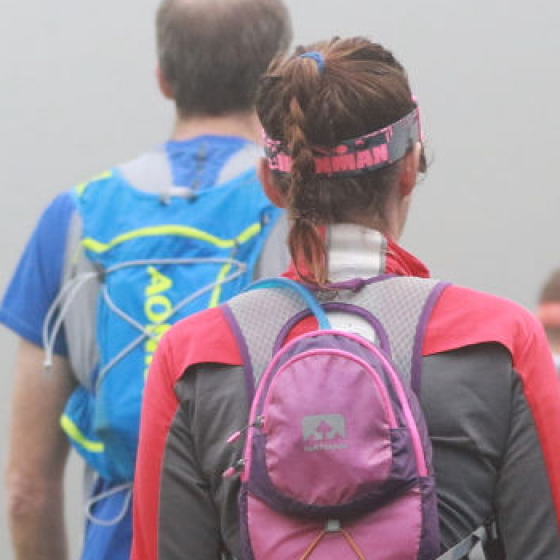 Required gear
All runners will be required to carry the following items for the entirety of the run:
Mobile phone (emergency number saved - 07874 947339)
Route map on watch/phone + paper map (provided)
Refillable water/hydration system (0.5L min)
Cash or bank card
Entry details
Registration is £68 (or £66 to affiliated runners), runners must be aged 20 years or older.
Entry to the 50km race
Event permitted by the TRA
Finishers medal
Chip timing with live results
Four on-route aid stations
Course wide medical support
Bag drop
Coach transfer - £7 add-on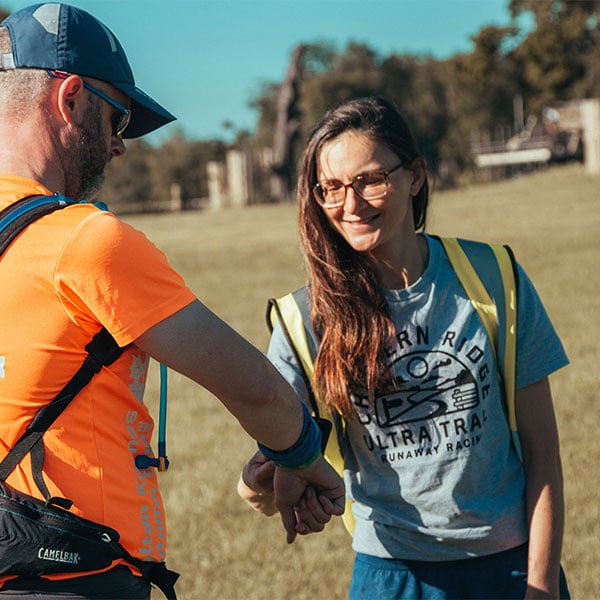 Event FAQs
We've answered some common questions below. Please contact us if you have any further queries.
How difficult is this race?
Our 50K race is considered a fast and approachable event for all runners. Unlike our other ultras this race is predominately flat and will allow you to keep a consistent pace during the entire 50K.

The terrain is a mixture of paved paths, dirt trails and country lanes and this will suit anyone transitioning to trail running from a road running background. The main challenge at this event is to ensure you pace the first 75% of the race at a managable speed to leave enough in the tank for the last stretch.
Do I need to qualifiy?
No, there are no qualifiying standards required to enter this race.
I'm worried about getting lost?
Our route will be marked throughout with orange signage/ribbons, along with marshals at several key points. Course checkers will be out during the race ensuring that signage remains in place.

We ask runners to make sure they have access to the route via a phone or watch, to act as a backup in an emergency.
What are the cut-off times for this race?
There is an overall 9-hour time limit for this race. Anyone running significantly behind this time at each checkpoints will be monitored and maybe advised to stop for safety reasons.
Where can toilets be found at this event?
There will be fixed seperate male & female toilets at the start and finish. Toilets will also be available at or near our three checkpoints. The route also passess many public toilets along the coast line.
Are there changing facilities available?
No, unfortunately we cannot provide changing facilities at this event.
How do I get to/from the start/finish?
As this race starts and finishes in different locations you will need to think about how to get to/back to your car. The easiest option is to take advantage of our coach service. This enables runners to park at the finish, and then take a coach to the start line before the race. This can be booked during registration.
What shoes would you recommend?
We would recommend light trail running shoes for this race. The paths are non-technical, but there will be plenty of varied and uneven terrain. There are several sections on paved paths and country lanes, so don't wear anything too minimal, unless you are used to it. Some runners have opted for road running shoes in the past, but please only do this if you are confident in maintaining stability on uneven or soft ground.
What prizes are awarded at this event?
There are awards for the top three male and female finishers overall, along with age category awards for FV40, MV40, FV50, MV50, FV60, MV60, FV70, MV70.
How do I follow the route using my phone or watch?
Most GPS watches allow you to upload a GPX file of the route for you to follow whilst running. Typically this is done via by loading the GPX file into the app (i.e Garmin Connect), and then syncing your phone/watch together.

If you don't have a GPS watch we would recommend using OS Maps (£20/year) or Strava Premium (£48/year).
Withdrawal options
By entering our race, you agree to the following withdrawal policy. This policy applies to all runners with the exception of women of cannot compete due to pregnancy.
Withdrawal date
Credits issued
More than 4 weeks before race day
90%
Credits can be used on future race entries, any time during the following 2 years.
Withdrawal requests must be completed online via our manage booking functionality.
Manage Booking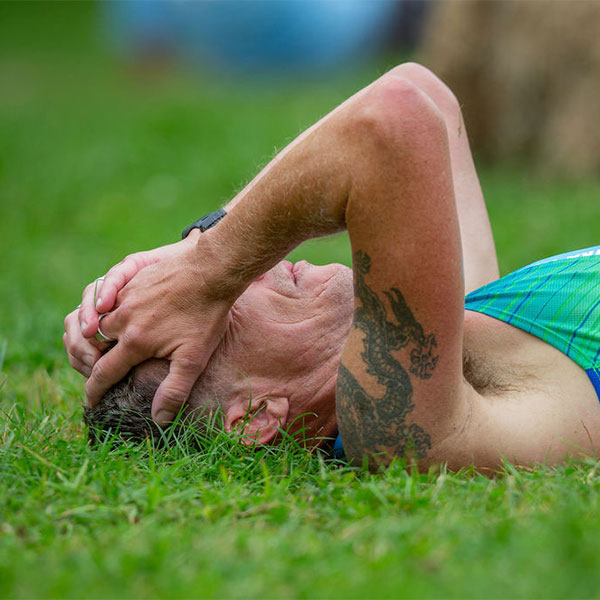 Superb information before we got there. The people at the aid stations were incredible well done to all involved. Brilliant event 👍
Nick
Suffolk Coastal Path 50K, 2023
I had an awesome time at the Suffolk Coastal Path 50K yesterday. Kudos to all the organisers and volunteers. It was a very well organised event!
Dylan
Suffolk Coastal Path 50K, 2023
Our trail running races