 Dunstable Downs Half Marathon
Race details
Next edition - 14th July 2024
A trail half marathon with stunning views at National Trust's Dunstable Downs estate.
Now in its fourth edition, the Dunstable Downs half route provides a fantastic trail running challenge with ridgeline views, exhilarating descents and lung busting hills!
Half Marathon
£32/£30 (UKA Affiliated)
Key Information
Date
Sunday 14th July 2024
Event base
Dunstable Downs, LU6 2GY
Distance / Elevation
21.2km / 450m+
Closest Station
Tring or Luton Station
Navigation
Arrow markers and orange ribbons
UTMB Index

Price
£32/£30 (UKA Affiliated)
License
TRA Permit No. TBC.
Race held under UKA rules.
Event Downloads
Last updated - October 2023
Info document
A downloadable PDF with all key race information.
Route Description
Our half marathon route begins at the National Trust centre within Dunstable Downs.
The first quarter of the race takes runners out to the Tree Cathedral, Bison Hill and back past the centre.
Runners then complete a full loop of Kensworth Quarry, passing our aid station at 10KM.
Upon rejoining the Downs the runners complete an out and back to Five Knoles and then back onto the lower Downs trails to run what was the first 5km, now in reverse.
CP1 - Kensworth Quarry
10.7km
Keep scrolling for more event info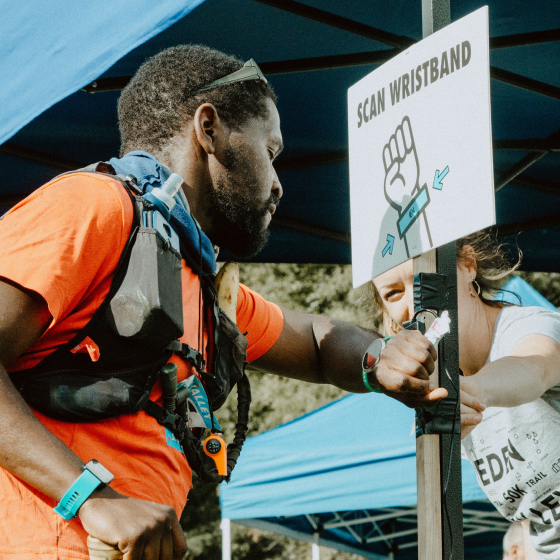 Aid stations
There is one checkpoint located at 10.7KM. The following items will be available at this location:
Water
Coke
Mountain fuel energy gels
Selection of sweets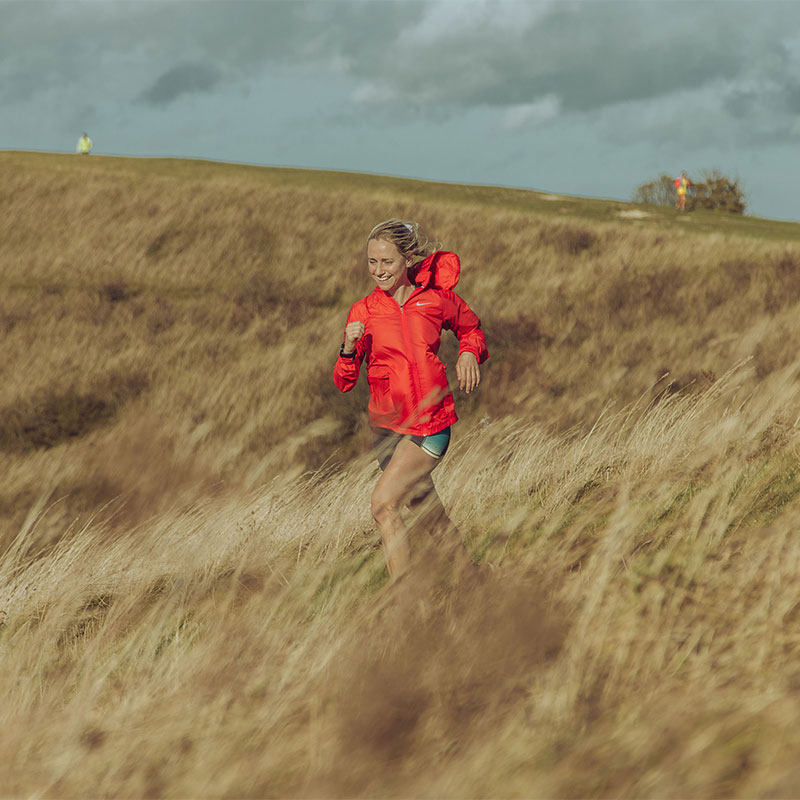 Event base
The race is held at the National Trust Countryside Center at Dunstable Downs.
There is an on-site cafe open from 10am, serving hot and cold food after the race.
Car parking is available on site (£3.50 or free for National Trust members), along with toilets and a bag drop facility for runners.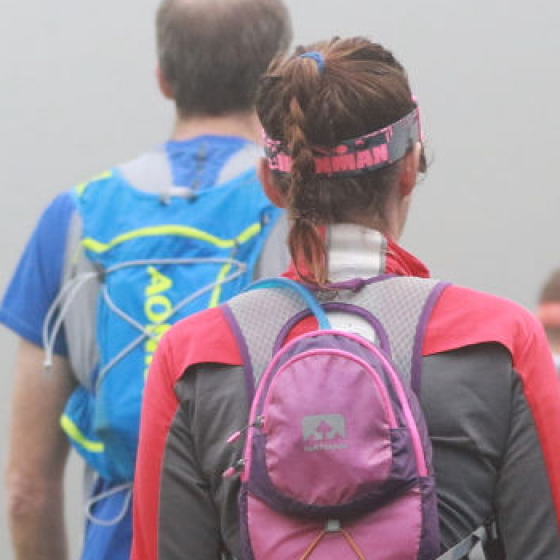 Required gear
All runners will be required to carry the following items for the entirety of the run:
Mobile phone (recommended)
Digital route map on watch/phone (recommended)
Reusable cup/bottle for aid station
Entry details
Registration is £32 (or £30 to UKA affiliated runners), runners must be aged 17 years or older.
Entry to the half marathon race
Event permitted by the TRA
Finishers medal
Timing with live results
One on-route aid stations
Course wide medical support
Bag drop at the event base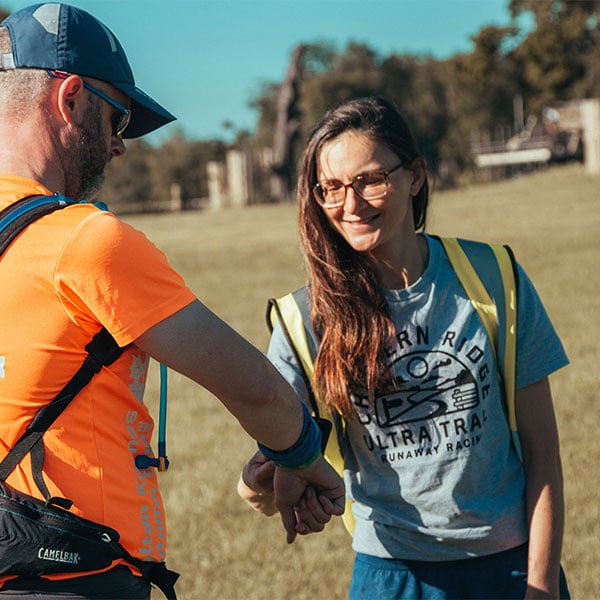 Event FAQs
We've answered some common questions below. Please contact us if you have any further queries.
How difficult is this race?
The half marathon route is set on hilly terrain and this race will test your leg strength and climbing ability. The majority of the elevation is concentrated in the first and last 5km, with a much flatter mid-section around the quarry. We advise runners to take the uphills easier and hike were required in order to preserve energy and speed for the flat and downhill sections.
Where can toilets be found at this event?
There are permanent male/female toilet facilities available at Dunstable Downs, situated next to the registration and start/finish.

There are no toilets directly on the route, however you do run very close to the main toilets at ~5km and ~12km into the race.
Are there changing facilities available?
No, unfortunately we cannot provide changing facilties at Dunstable Downs.
How can I attend this event without a car?
Tring train station is the closest station to Dunstable Downs and is a 15 minute taxi journey away.
What footwear should I wear at this race?
Please wear trail running shoes for this race. The footpaths are uneven and steep in places.
What prizes are awarded at this event?
There are awards for the top three male and female finishers overall, along with age category awards for FV40, MV40, FV50, MV50, FV60, MV60, FV70, MV70.
How do I follow the route using my phone or watch?
Most GPS watches allow you to upload a GPX file of the route for you to follow whilst running. Typically this is done via by loading the GPX file into the app (i.e Garmin Connect), and then syncing your phone/watch together.

If you don't have a GPS watch we would recommend using OS Maps (£20/year) or Strava Premium (£48/year).
Withdrawal options
By entering our race, you agree to the following withdrawal policy. This policy applies to all runners with the exception of women of cannot compete due to pregnancy.
Withdrawal date
Credits issued
More than 4 weeks before race day
90%
Credits can be used on future race entries, any time during the following 2 years.
Withdrawal requests must be completed online via our manage booking functionality.
Manage Booking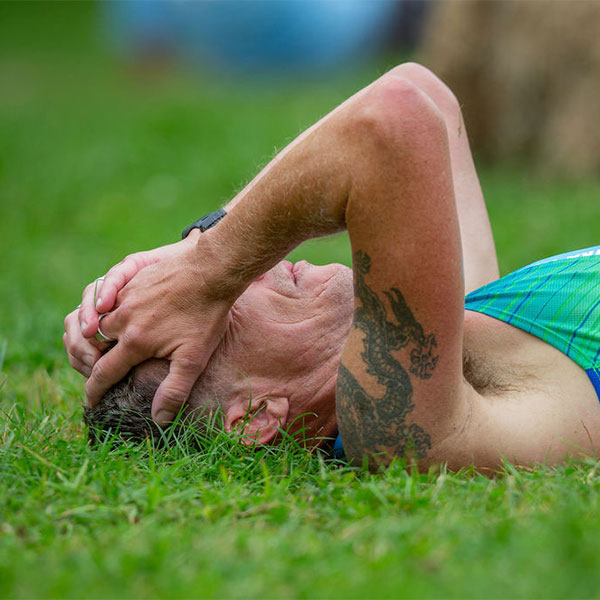 Brilliant event, very hilly at the end, but a really great course and exceptionally well marshalled - can't wait to sign up next year.
Lisa
Dunstable Downs Half, 2023
Another classic race from you guys. What an event...the weather, the views, the hills, the rivers, the puddles and the amazing marshalls. Thank you
Simon
Dunstable Downs Half, 2021
Our trail running races