The Suffolk Coastal Path runs from Lowestoft in the North to Felixstowe in the South, and this race challenges runners to complete the first 50KM to our finish point in the pretty town of Aldeburgh.
The trail meanderers its way through forest, marshland and beaches, over estuaries, along rivers, and through many coastal towns. The route is much more varied than the name suggests, and we think it's a fantastic addition to our race season.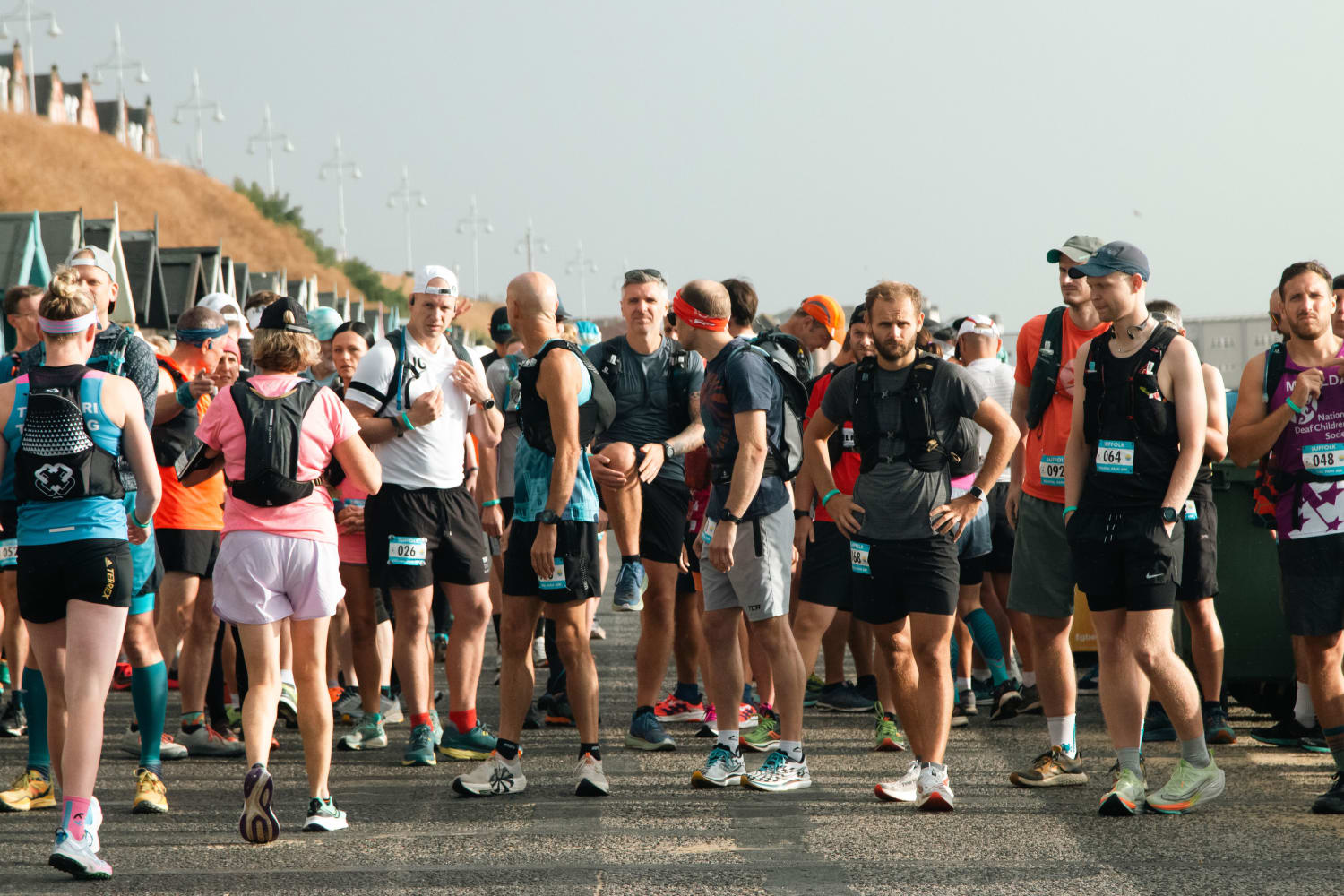 The run took place on Saturday, 10th September, two days after the death of Her Majesty the Queen. Naturally, this led to some minor changes, most notably moving to a new finish location away from Aldeburgh's historic Moot Hall, which was being used for other events across the weekend.
After such a hot and dry summer, a rainy September was always likely, and the forecast threatened scattered showers through the race. The first of several heavy bursts of rain came immediately after the start bell as runners made their way from the Lowestoft Lifeguard Corps and out onto the trails.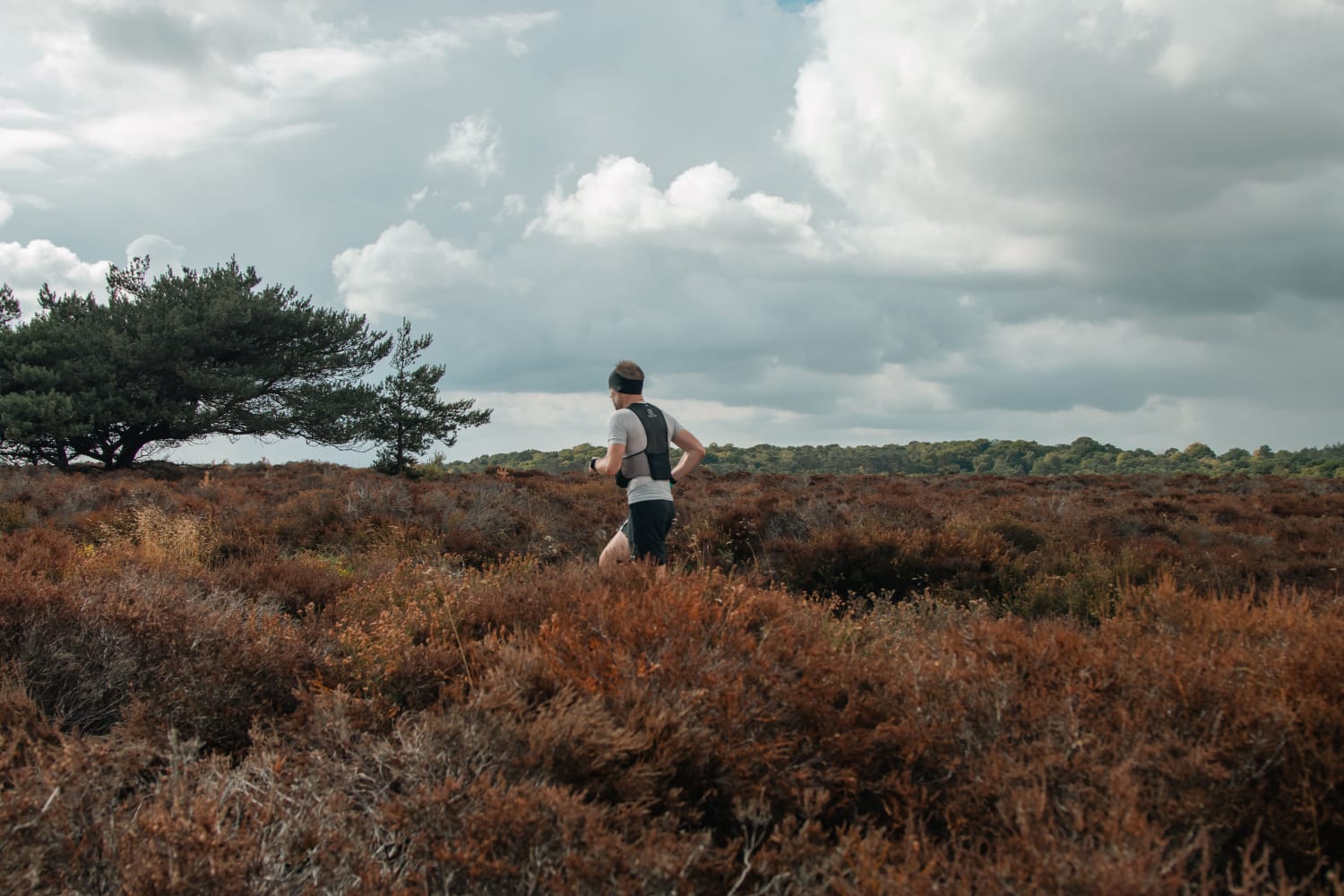 The first 21km of the race is very flat, and once past our first aid station in Kessingland, the route heads inland, passing through a series of dirt trails and country lanes to Reydon, our first timing point.
At this stage, the men's race was very open, with the top six running within 24 seconds of each other. In the women's race, the top three arrived within a two-minute window and had already opened up a 10+ minute gap on the following pack.
The race's second half is full of nature and scenery as runners pass through Walberswick, Dunwich Marshes, Dunwich Heath, and RSPB Minsmere. Although the race profile is generally very flat, the small ups and downs in the mid-section can slow down those with fatiguing legs.
At our 34km timing point, the frontrunners had started to spread, but with only a few minutes lead for both the male and female leaders, it was still all to play for.
At our new temporary finish line location, we waited patiently for the first runners to arrive whilst attempting to keep all our equipment dry in some ridiculously heavy rain showers. We didn't have to wait long with Chris Sellens (Colchester Harriers) taking 1st in a time of 03:45:12, he was closely followed by Rhys Roberts (03:49:29) and Dan Jones (03:57:50).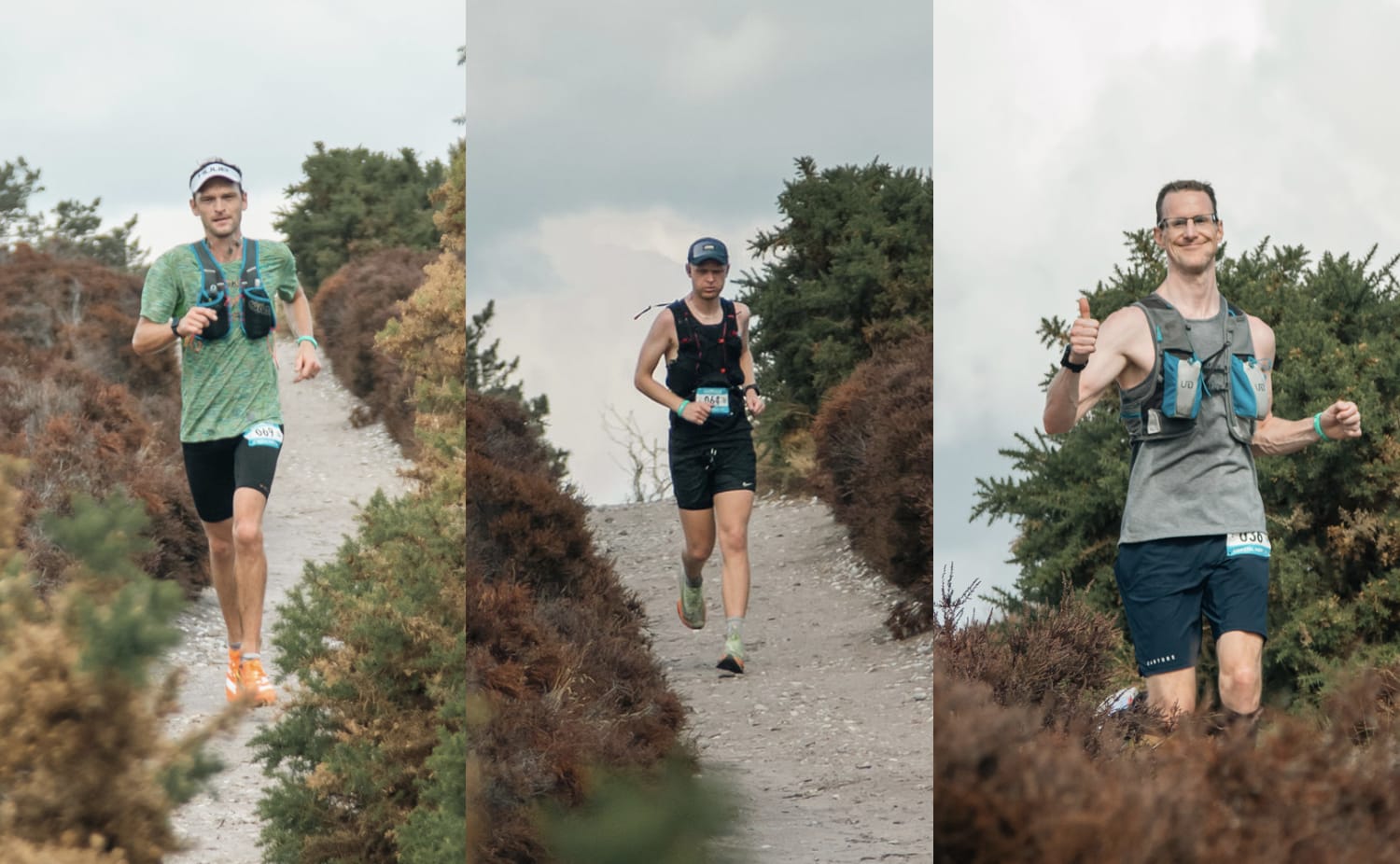 Samantha Shipp (a fitting name for a coastal race) took victory in the women's race in a time of 04:38:46. Rachel Porter was 2nd (04:51:16), and Rachel Plant completed the podium (04:47:33).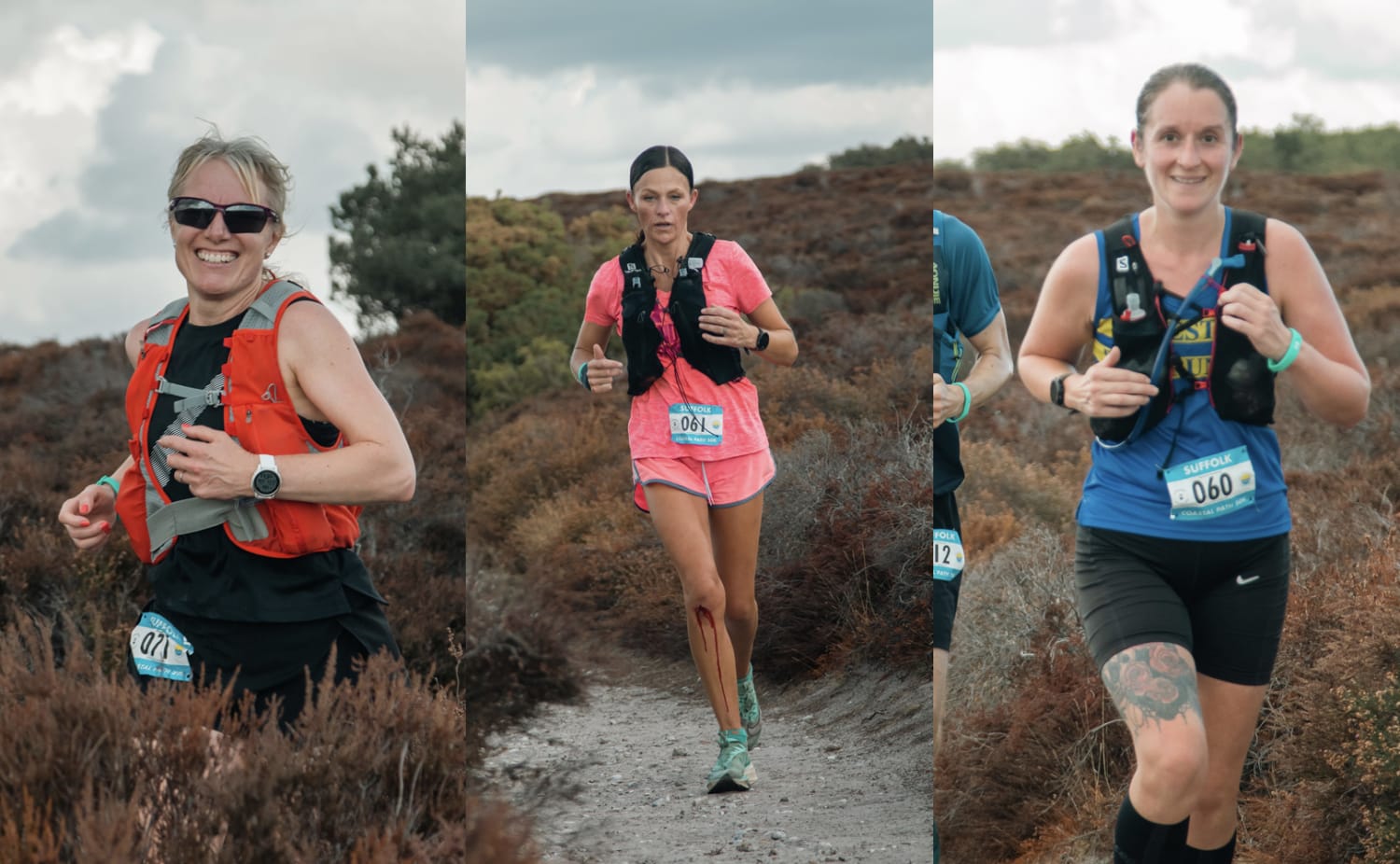 Congratulations to our 77 finishers, you did amazing! Click here for the full results and here for photos.
Our age categories winner were:
Dan Jones, 03:57:50 - MV40 winner
Samantha Shipp, 04:38:46 - FV40 winner
Martin Sewell, 04:04:12 - MV50 winner
Avril Monmont, 06:10:12 - FV50 winner
Stephen Brown, 07:14:08 - MV60 winner
June Barrow-Green, 05:38:04 - FV60 winner
Keith Lyon, 06:05:39 - MV70 winner
A huge thank you to everyone that helped at the event. They were - Tim, Lisa, Kev, Jahn, Dan, Owen, John, Marie, Fiona, Ann. Vicki & the team at Lowestoft Road Runners, Stan and the team at Lowestoft Lifeguard Corps, Dave and the team at Suffolk Lowland Search & Rescue.*
We couldn't have done this without the support of many organisations and landowners in the area, thank you to: National Trust Dunwich Heath, RSPB Minsmere, Natural England, Aldeburgh Town Council, Kessingland Parish Council, Heathland Park and all the local residents and business that allowed us to put up our signage for 48 hours.
---
The Suffolk Coastal Path 50 will return for a 2nd edition on Saturday, 9th September 2023. Entries are now open. Click here for more information.