Dunstable Downs is a stunning set of chalky hills located in the northern section of the Chilterns. It's an area we've always hoped to use for a race and thanks to the support from the National Trust team we managed to get this event up and running at reasonably short notice.
In typical Runaway Racing fashion, the morning started with heavy wind and rain. On the exposed ridge of the Downs this feels particularly bad and completing basic tasks, such as registration, was proving much harder than usual.
As the race was due to start the runners had to be persuaded to leave the shelter of the building they had all hidden behind!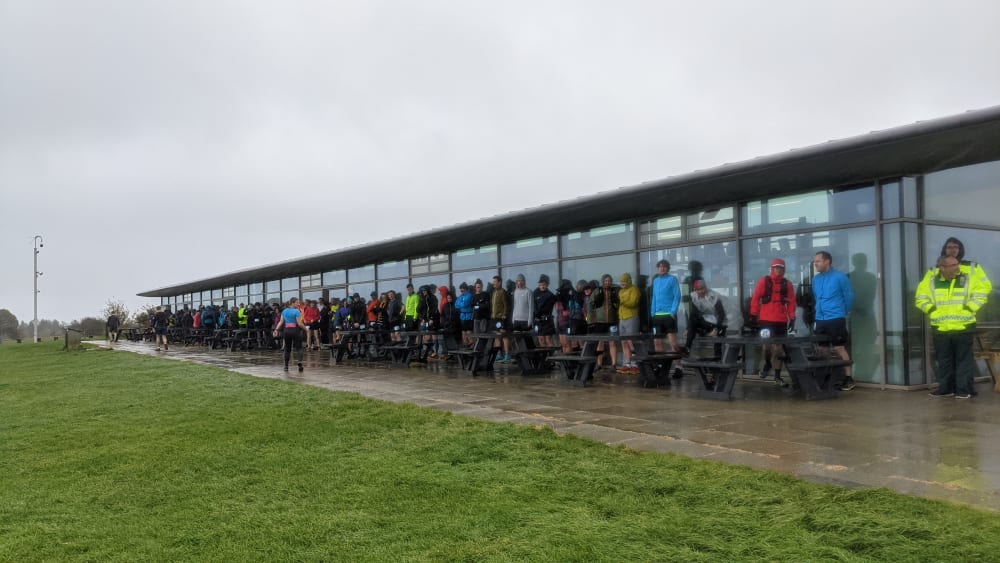 Once the race was underway, magically, this nasty weather quickly disappeared and revealed a near-perfect sunny day.
It was a slow race, in half marathon standards, which speaks to both the initial conditions and the undulation of the course. The overall winner was Daniel Lampard (pictured), sealing victory in 01:42:11.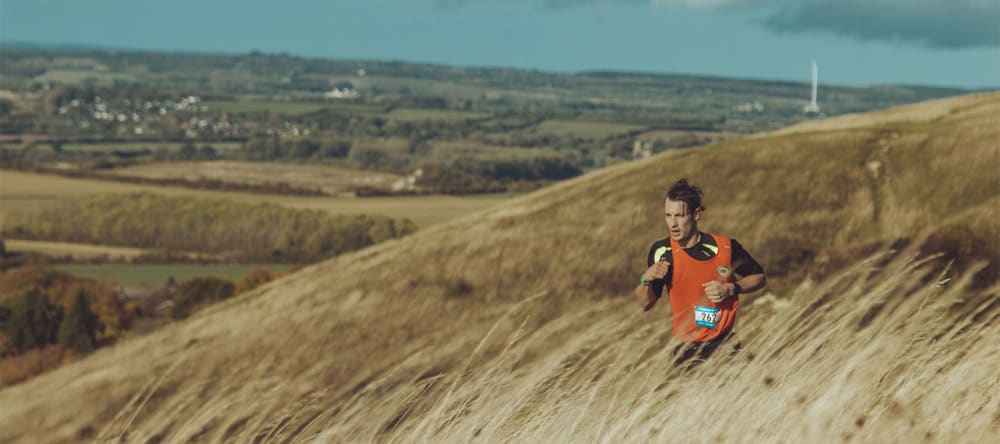 Dan Jones ran home in 1:44:24, giving him 2nd place and the MV40 win. Paul Ridgley, who finished 5th in the Chiltern Ridge Half earlier in the year, completed the podium in a time of 01:45:05.
The top two women put in impressive performances, both with a 10 minute gap to the rest of the pack. Tamsin Neale representing Burnham Joggers was crowned champion in 01:53:09 with Anna Rainey following just 66 seconds behind in 2nd. Sophie Locke finished a comfortable 3rd in 02:05:55.
Other notable performances include:
Stewart Campbell, 01:56:43 - MV50 winner
Carolyn O'Connor, 02:23:51 - FV50 winner
Christopher Leech, 02:09:19 - MV60 winner
Jacki Eskdale, 02:44:06 - FV60 winner
Congratulations to all 92 finishers. Click here for the full results and here for photos.
---
Join us for the next Dunstable Downs Half Marathon, click here for more information.