Over the last few years, our web presence has become out of control, growing from one domain in 2017 to eight different websites at the start of this year.
On this new site, which you are kindly exploring, we have condensed everything into one neat package, housed under the runawayadventures.com domain name.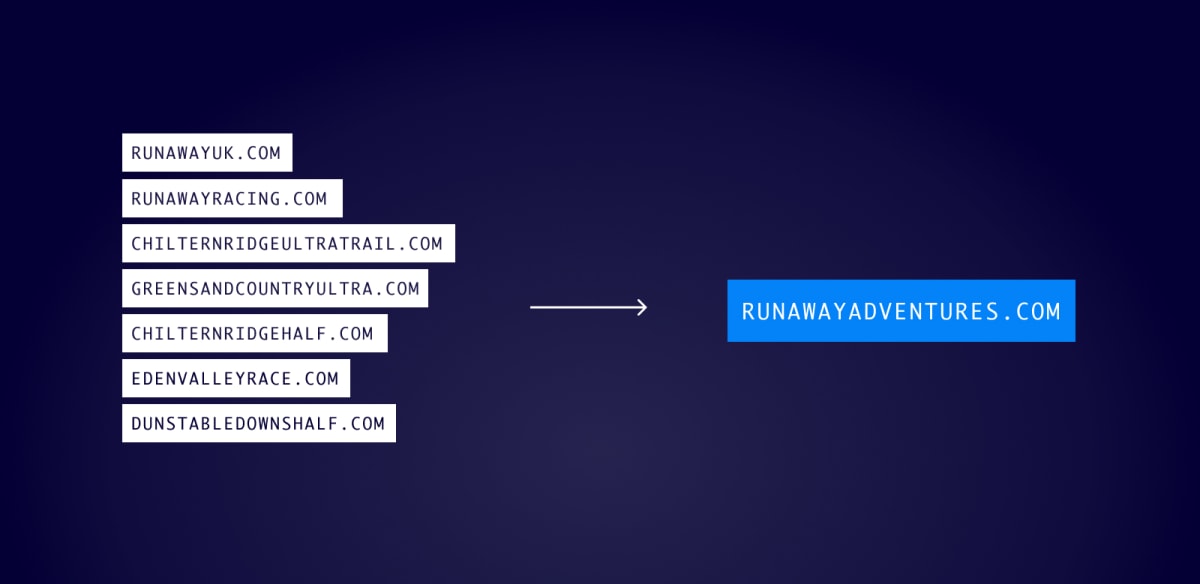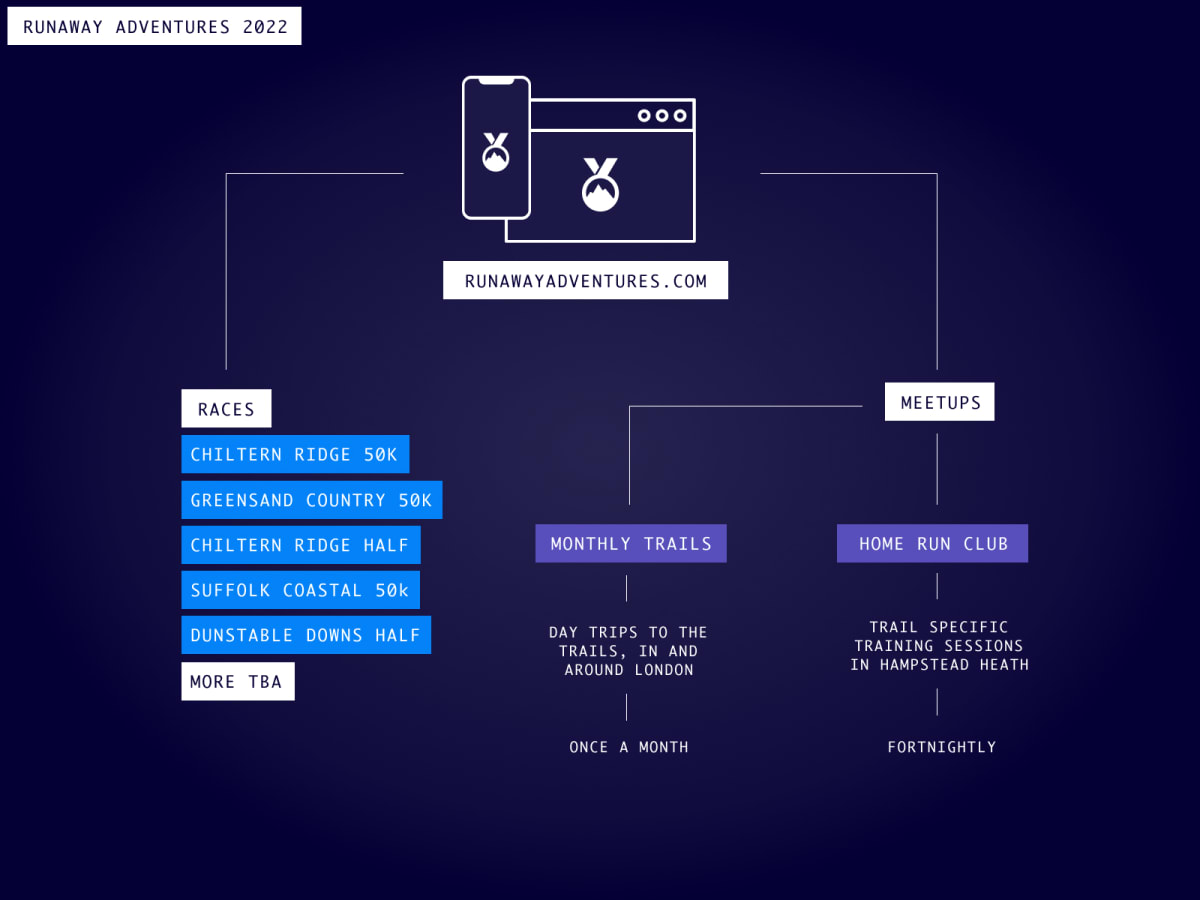 Here's how things are shaping up for next year.
Races
On the racing side of things, coming back for next year will be the Chiltern Ridge 50k (May 7th), Greensand Country 50k (May 29th), Chiltern Ridge Half (July 3rd) and Dunstable Downs Half (October 2nd).
Currently missing from the calendar is the Eden Valley 50k, which is undergoing a review and will be changing to a new format. We will share more details soon.
There are two new 50k events, both of which are in their planning phases. The first takes us to the seaside for the Suffolk Coastal Path 50 (Sept 10th), a flat point to point run from Lowestoft to Aldeburgh.
Then there is the North Chilterns Ultra Trail 50, an undulating countryside race in a less well known but just as beautiful section of the Chilterns. We are still deciding on the exact date, but it will be in the Autumn period.
Finally, we are exploring several half marathon routes and all being well, one of these will be kicking off the 2022 season in late March.
You can keep an eye on all the races at runawayadventures.com/races
---
Meetups - Monthly Trails
2022 is our 5th year of organising social day trips to the trails, and we have some fantastic routes and locations planned.
These will follow a monthly format, and to allow you to plan, we've already confirmed the dates and destinations.
Here's what we have in store so far:
Jan 9th - Saunderton, Chiltern Hills
Feb 20th - Epping Forest, London
March 13th - Box Hill, Surrey Hills
April 24th - Wendover, Chiltern Hills
May 15th - Greensand Country, Biggleswade
June 26th - Harlington, North Chilterns
July 31st - Trent Park, London
Aug 21st - Guildford, Surrey Hills
Sept 25th - Whitleaf, Chiltern Hills
Oct 30th - Richmond Park, London
Nov 20th - Chess Valley, Chiltern Hills
---
Meetups - Home Run
Our 'Home Run' meetups are moving away from guided running to trail running specific training sessions, based out of Hampstead Heath and taking place fortnightly on Wednesday evenings.
Each session will focus on strength, speed or endurance and caters to runners of varying fitness levels, so don't worry about keeping up with the fastest runner.
We meet outside Parliament Hill Lido, next to Gospel Oak station (bag drop available). The session itself is 60 minutes, plus a visit to the Southampton Arms for a chat, if that takes your fancy.
Join us in January as we kick off the programme.
Jan 5th - Speed Intervals
Jan 19th - Hill session
Feb 2nd - Endurance + Strength
---
We hope you like the new website, and please do let us know if you spot any problems 😊.