Having endured high winds and torrential rain at the Chiltern Ridge just five weeks ago, the sunny weather forecast for this race was most welcome.
These conditions made our event base at Shuttleworth Park look spectacular and we are so thrilled to be using it for the start/finish and sections of the route itself.
This was the inaugural event so numbers were kept manageable, and at 0800, 135 runners started queuing up ready for their 50km quest around the Bedfordshire countryside.
Everyone was keen to get going and although there was a 1-hour start window, by 0815 90% of the runners had begun and were fast making their way to CP1 in Haynes (15.4km).
At the front of the race, the top three all had stand out performances, holding their respective positions from start to finish. Our winner Liam Ward (pictured) clocked in just under 4 hours, an impressive time given the heat. Dan Jones took 2nd and the MV40 title, with Charlie Palmer (Beds & County AC) in third.
Liam Ward, 03:59:11 CR
Dan Jones, 04:07:26
Charlie Palmer, 04:11:23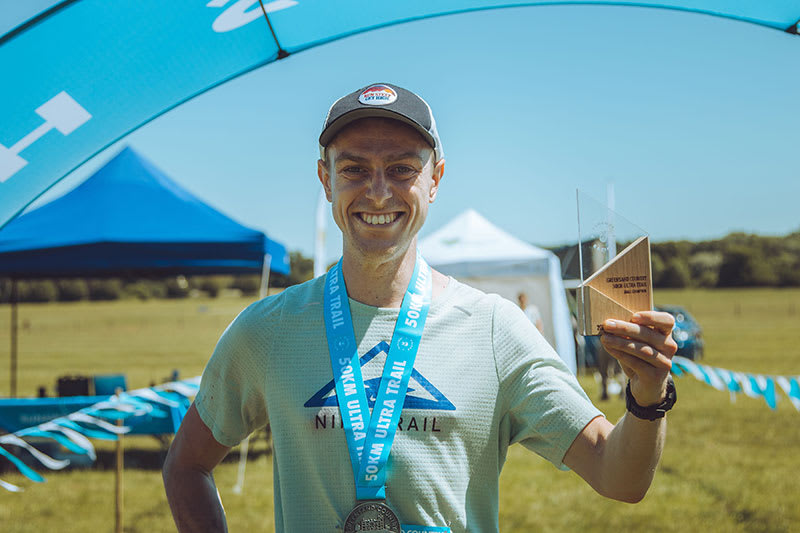 The women's race was more intriguing, with the winner, Helen Etherington (below) pacing the race perfectly. After sitting in 5th position to the halfway mark, she jumped up to first by 40km and took the victory in 04:48:15 with a 5-minute gap. The top three all dipped under 5 hours with Jo Summers second (1st FV50) in 04:53:41 and Tracy Avill (North Herts Road Runners) third in 04:55:43.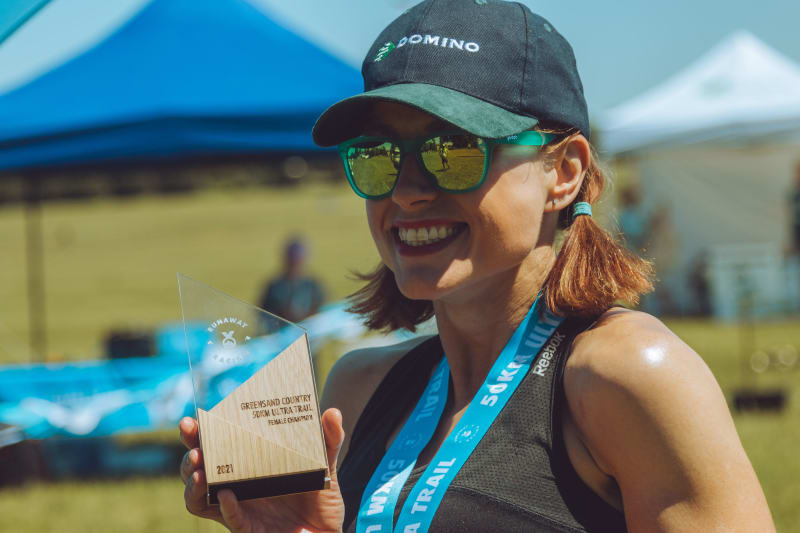 Other notable performances include:
Paul Stack, 04:44:41 - MV50 winner
Jeanne Barrett, 06:30:17 - FV60 winner
In total, 7 runners did not finish, congratulations to all 128 of you that completed the race. Click here for the full results and here for photos.
---
Join us for the next Greensand Country 50km, click here for more information.