Seven months before this race, at the last running of the Chiltern Ridge, we experienced some truly terrible weather, the kind you dread as an organiser.
Saturday 3rd October 2020 went down in history as the 'Highest 24-hour total rainfall' recorded in the UK, and it felt like it. In the days after that race, it was nice to think that the 2021 race would be back in its warmer weather slot of early May. How wrong we proved to be!
As you will have guessed, this year, things were no different. Once again we were treated to torrential rain and high winds for the majority of the day, with some runners (fortunate to have run both events), saying this time was worse!
As organisers, we don't complain; it's part of the job. However, it genuinely added difficulty to what is already a seriously tough challenge for the runners.
As you would expect, there were a significant number of no-shows on the day, but 134 people did make their way to the top of Aston Hill and through the start line, an increase of ~50 from the previous year.
With an enforced rolling start window of 45 minutes, it was hard to judge the competition. However, the eventual winner Daniel Weller (pictured below) led the race into all three checkpoints and finished in a course record time of 03:49:45.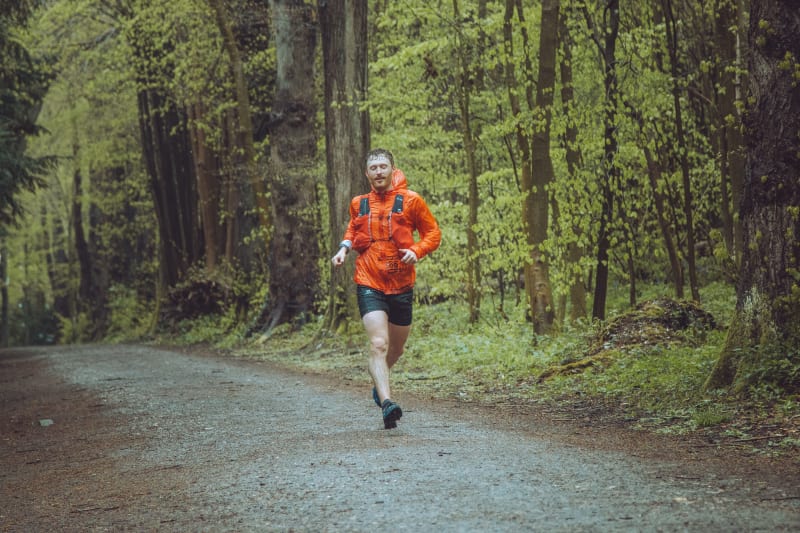 Matthew Lock, who placed 3rd in 2020 had started 35 minutes after Daniel and it was clear he wouldn't be far off the pace. With a gap of 7 minutes at CP3 it was going to be close, and after an impressive last 10k he finished 2nd, just 4 minutes off top spot.
Aidan Haibiker, representing 'Birmingham Running, Athletics & Triathlon Club', completed the men's podium finishing in 04:10:30 (1st MV40) - Meaning the top three all finished inside the previous course record.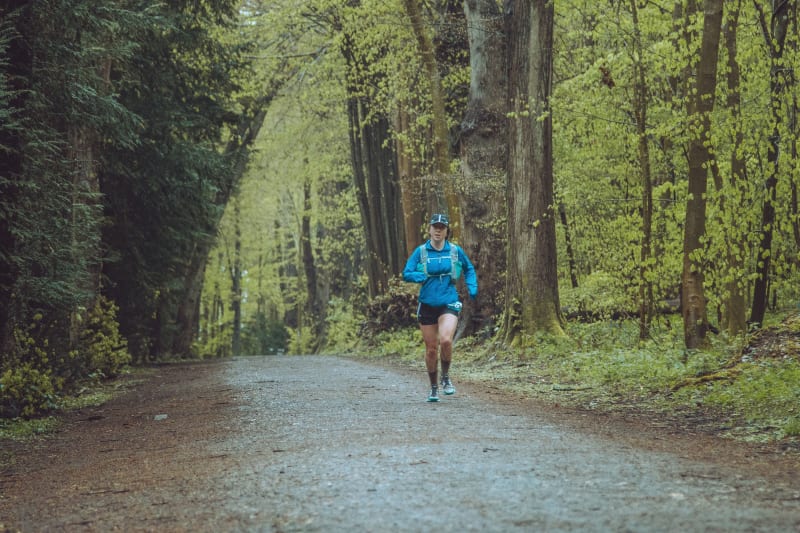 In the female race, Emily Reltone (pictured above) from Guildford and Godalming Athletic Club took an impressive victory in 04:33:52, 6th overall and 17 minutes ahead of Sarah Hendry, in 2nd place. Sarah's 2nd podium with us after winning the inaugural Eden Valley 50km in 2020.
Nicola Hueting, our first FV40 runner, took third in 04:53:09.
Other notable performances include:
Anna Louis, 04:45:36 - FV50 winner, 4th female
Mervyn Moran, 05:19:59 - MV50 winner
Neil Willcox, 05:39:24 - MV60 winner
In total there was just 1 DNF, congratulations to all 133 of you that completed the race. Click here for the full results and here for photos.
---
Join us for the next Chiltern Ridge 50km, click here for more information.